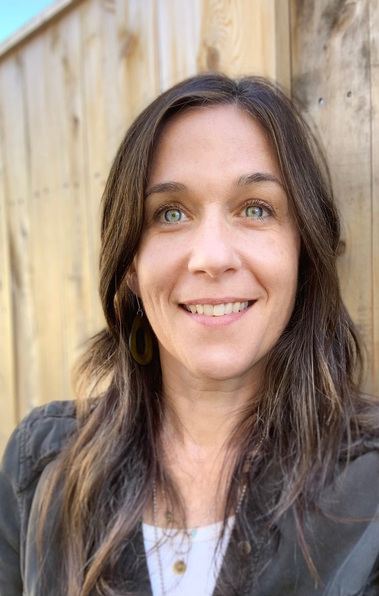 Writer Bio
Melanie Faranello is an award-winning writer living in CT. Her writing has been twice nominated for a Pushcart Prize and shortlisted for Sarabande Books' Mary McCarthy Prize in Fiction; The Dana Awards for the Novel; William Faulkner's Wisdom Competition in the Novel; Glimmer Train's Very Short Fiction Contest; The Petrochino Reprint Award; as well as winner of the Marianne Russo Award for novel-in-progress from Key West Literary Seminars and winner of The New School Chapbook Competition in Fiction . Her writing has appeared in StoryQuarterly, Blackbird, Huffington Post Personal, Vestal Review, Fifth Wednesday Journal , StorySouth, Connotation Press, Requited, Literary Mama, among others. The recipient of a CT Individual Artist Fellowship Award in Fiction, she received her MFA in Creative Writing from The New School.
She founded Poetry on the Streets, LLC, which was featured on NPR. A 2019 Creative Community Fellow with National Arts Strategies, she received multiple grants to support this project for social change. She is also a certified Kingian Nonviolence teaching artist, a member of The Pollination Project's Greenhouse- a global project for change-makers- and part of the Artist Network for Narrative 4.
Originally from Chicago, Melanie has lived and worked as a teaching artist in New York City, Chicago, Boulder, Hartford, and Cuenca, Ecuador. She studied in Nepal, where her field research was recording Limbu oral folklore from the Northeast Himalayas. She currently lives with her family in West Hartford, CT, teaches creative writing to youth and teens, leads community projects for Poetry on the Streets, both locally and globally in effort to connect young voices across the globe, and is working on a new novel.
Her belief in fiction as a vehicle for connection, as well a way to explore the human condition, is the thread that connects her work as a fiction writer with her public art work in the community.

-----

For inquiries about workshops or to say hello, send a message on the contact page
ADJUNCT PROFESSOR
University of Chicago, Graham School of General Studies, The Writer's Studio, Novel Writing

Roosevelt University, Chicago, Composition
American Academy of Art, Chicago, Literature, Composition, Research, MFA, Artists in Literature
International Academy of Design and Technology, Chicago, Composition
Katharine Gibbs College, NYC, Literature, Composition, Writing
Goodwin College, CT, Reading and Writing
ESL & INTERNATIONAL
Parsons School of Design, NYC, ESL
MacCormac College, Chicago, ESL
CENTRO DE ESTUDIOS INTERAMERICANOS, Cuenca, ECUADOR, EFL, Cross-Cultural Literature, Writing
TEACHING ARTIST

Charter Oak Cultural Center, Hartford, CT, 2016-present, Creative Writing for Youth and Teens
*Honored for Teacher of the Month- 2022 https://charteroakcenter.org/charter-oak-yai-instructor-honored/
Hartford Performs, Hartford Public Schools, 2018- present, creative writing workshops
CT Office of the Arts, Directory of Teaching Artists/ CT Center for Nonviolence- certification in Kingian Principles of Nonviolence for teaching artists
JCC of Greater Hartford, West Hartford, CT 2016, fiction workshops
Kingswood Oxford Summer Camp, West Hartford, CT, 2017, middle school creative writing camp
The Mark Twain House Writing Program, Hartford, CT, 2013/15, short story writing; fiction writing
Connecticut Humanities Council Grants: YWCA, "Words in Motion: A Creative Writing and Yoga Workshop for Teen Girls", Hartford, CT, 2014, Girlcott Sponsor
Senior Voices: Poetry and Yoga Workshop for Seniors, FEDERATION SQUARE RESIDENCE, West Hartford, CT, 2013
StoryStudio Chicago, Chicago, IL.2007-2010, short story, fiction workshops for adults
Gallery 37 After School Matters: "WORDS 37", Manley High School, Chicago, IL
NYC Parks, Arts Enhanced After School Programs
Poetry Center of Chicago: "Hands on Stanza's" Program
Boards/Affiliations
The Pollination Project, Grantee Community and Greenhouse Global Cohort- 2022

Creative Community Fellows, National Arts Strategies 2019 New England Cohort- 2019
Narrative 4- Artist Network & Story Exchange Facilitator
CT Center for Nonviolence- Trained Teaching Artist - 2022
Greater Hartford Arts Council, Artist Advisory Committee Member- 2021

CT Directory of Teaching Artists
Editorial/Curitorial

Sunday Salon Chicago: Creator/Founder of Chicago's monthly reading series: 2006-2009
Make Magazine; a Chicago Literary Magazine, Fiction Reader, 2007-2009